Welcome to Our Financing Department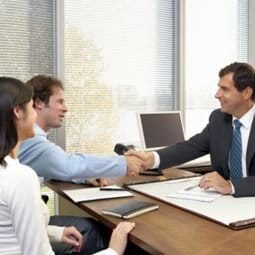 Long-Term Purchase or Short-Term Lease, All Your Finance Options Can be Found at Tower Ford
Test driving and researching new vehicles are the fun parts of shopping for any new crossover, SUV or truck. Budgeting, running the numbers, and figuring out repayment plans are the not-quite-fun part for many Oregon drivers. At the Tower Ford finance team, we can't promise to make setting up a payment plan for your new car fun, but we can promise to make it easier. We work with many banks in the Coos Bay area and walk you through every step of the process, to make it easier to understand and more efficient for you.
Should You Finance or Lease Your Next Car?
Both financing and leasing have their own sets of perks, but which path is best for you? Well, that depends on your preferences. When you buy a car, it's yours once you pay off the loan and you can build equity. Leasing, on the other hand, offers lower monthly payments and more opportunities to drive brand-new Ford models every few years. We can provide you with more details so that you can enjoy the utmost confidence in your decision to go with an auto loan or lease, so we encourage you to reach out to us to learn more.
Apply for Financing & Work with Our Team at Tower Ford
We can help you by entering your information into this easy and secure form and letting our team take a look. We can help you learn what financing terms you qualify for, and whether to lease or buy. Our team is standing by in Coos Bay to help you bring home the right F-150, Escape, Explorer, Bronco Sport or Ranger today. Contact us to learn more.